Duromax / Durostar Generators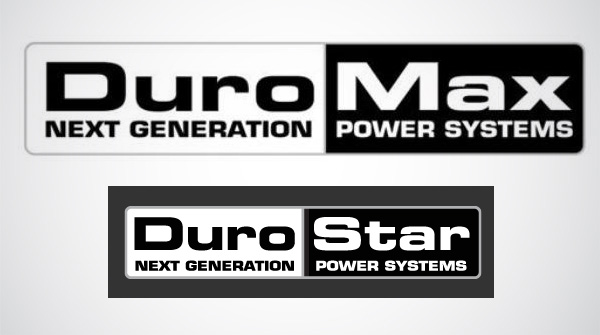 About and History of Duromax/Durostar
A company named DuroPower manufactures the DuroMax/DuroStar generators. It was established in 16 years ago and is mostly known in the fluorescent lighting industry for manufacturing and supplying electronic ballasts. All of DuroPower's manufacturing, warehousing, engineering, marketing is done in California, which is where the headquarters is located as well.
DuroPower manufacture their DuroMax/DuroStar generators in a variety of unique styles for their single, triple and four-cylinder engines, which they manufacture themselves. This makes these generators easily distinguishable from competing brands.
And due to the capacity of their generators to meet the energy demands of many applications without any problems, they have been used for home, work and outdoor applications. This is because DuroPower manufacters these generators with their customers in mind, and provide a variety of models so that anyone can find a power solution that suits their situation.
What Type of Generators Do Duromax/Durostar Sell?
– Home – When most people purchase a portable generator for their home, they're usually preparing for a power outage that may last for hours. This typically happens when there is a heavy storm that can knock out the power grid at any time. They need these portable generators to run things like lights, appliances, TVs and charging laptops and mobile phones.
The DuroStar DS4000S is among the best generators for home backup and can restore many household conveniences with ease. It gives out 3,300 watts of continuous power and can run for 8 hours long on a full tank (4 gallons) and half the load. Not to mention that it comes with wheels that make it convenient to drag around to where its power is needed the most.
– Work – If you work mostly at construction sites and need to power your drills, powering saws and other electrical equipment, then the DuroMax XP10000E will do just fine. It can provide 8,000 watts continuously. On a half load, it in can run for 8.5 hours with a full tank.
– Outdoor – When spending time in the great doors, at camping or RV sites, a portable generator can come in handy when it comes to powering many of the appliances you need to make life outside the house as comfortable as possible. This includes powering small TVs, blow dryers, electric kettles, and microwaves.
The DuroMax Elite MX4500E can crank out 3,500 running watts, which is more than enough for many outdoor applications. On a half load, it can operate for 8 hours on a full tank.
Looking for? Generator Duromax/Durostar Parts / Duromax/Durostar Generator Repair / Duromax/Durostar Generator website