RV Generators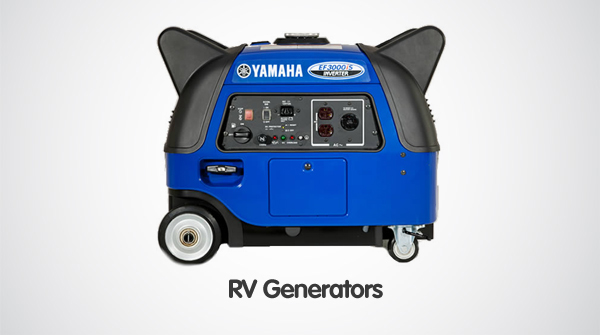 Whether you're planning to take your RV around the country with your family or to get some time to yourself, having a reliable source of power can make all the difference. You may want to consider purchasing a RV generator. RV generators are power sources that are specifically designed to provide RV accessories and appliances with power.
Do I Need A RV Generator?
RVs are designed with almost everything that you need to give you comfort while on the road but it is always helpful to have a reliable source of power when you're going on an adventure miles away from your home. It doesn't matter what the purpose of your trip is, anyone with a RV should consider purchasing a generator especially if your road trip will be long.
RV Generators Hazard and Safety Tips
– Ensure that your RV is equipped with a carbon monoxide detector and test it periodically to ensure that it's in good working condition. This also applies to a smoke detectors.
– Ensure that your generator's exhaust system is inspected on a regular basis especially before you go on an outing or after you have returned.
– Check sidewalls and openings in the floor of your RV. If you locate an opening, repair it or seal it with silicone adhesive before you run your RV generator.
– Never sleep with your generator running.
– Ensure that there is an opening in the roof vent when your generator is operating. This also applies to the winter season.
– Never run your generator if the system or exhaust is damaged in any way. Unusual noises often indicates damage.
Buying Guide and Tips
Like most generators, RV generators come in various styles and brands and can operate on different kind of fuels. Ensure that you purchase one that is compatible with your RV and lives up to your travel needs. For RVs that run on diesel it is recommended that you purchase a generator that uses diesel also. This way you can use one fuel source for the generator as well as the RV.
Of course you have the option of liquid propane, but diesel produces more power than propane. Its non explosive, safer to store, and burns cleaner than gasoline generators. Propane is environmental friendly with a cleaner emission than gasoline and has an indefinite shelf life. You can also use gasoline RV generators but keep in mind that they are highly flammable.
If you had already have a RV generator and you're replacing it try to purchase a generator with the same fuel type. Also, record correct measurements of the generator compartment to ensure that you find one with the correct fit.
RV generators have the same functions of other generators but they are different in some aspects. Before you decide to shop for a generator consider your specific needs in regards to your RV vehicle to ensure the best performance.